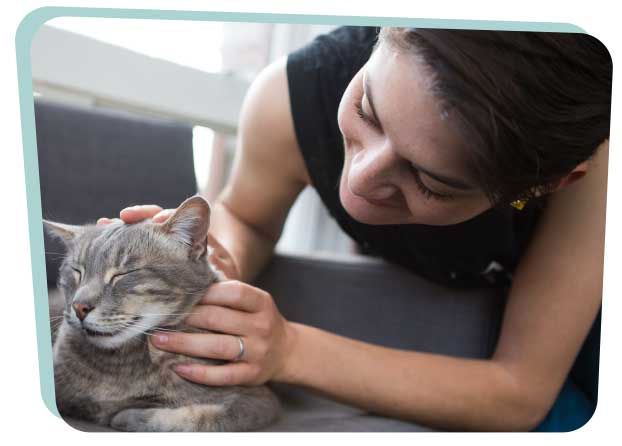 The Animal Nanny Philosophy
Since 2001 we have sought to elevate pet sitting and dog walking to a truly professional level, providing excellence in care for both you and your animals. We know you're busy juggling multiple responsibilities. Our goal is to take the worry out of your travel while you're away, and your busy daily schedule when you're home.
Relationship is at the heart of all we do. We seek to cultivate long-standing client relationships built on trust, reliability, and big-hearted customer service. And our Nannies build strong bonds with the animals they care for, as we assign the same Nanny to you for all your services unless absolutely impossible.
Speaking of which, we take a unique team approach to our work, with a next-Nanny-up strategy that ensures you're never left in a bind. And because all of our Nannies are top-notch professionals, you and your animals will always be in the best, warmest, most capable hands.
The Animal Nanny owner Marna Stein
Marna has well over two decades of experience in the animal care field. She began her career as a registered veterinary technician, from which she brings specialized skills that allow our Nannies to administer a wide range of medications, including injections and subcutaneous fluids. Marna also applies her emergency management experience to the work of our Animal Nannies, ensuring the care of your animals under any circumstance.
Marna applies her time as hospital manager for two veterinary clinics to bring a level of organization and efficiency rarely seen in the pet sitting and dog walking industry, which fuels our reliability and customer service.
Always dedicated to professional growth, Marna is currently studying as a dog trainer through the prestigious Karen Pryor Academy, known as one of the most rigorous dog training schools. She is enjoying sharing her new knowledge and skills with our Animal Nannies as part of their ongoing professional development, too.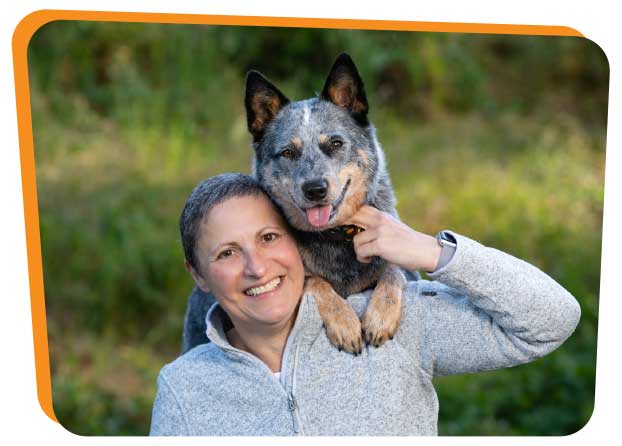 The Animals at The Animal Nanny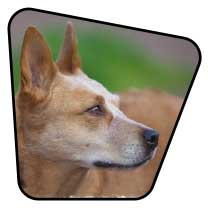 Kate-L-Dog—Australian Cattle Dog, Original Project Manager
We miss Kate dearly. Known in her neighborhood as the self-appointed Dog Park Supervisor, Kate took her work quite seriously, just like our Animal Nannies. She kept careful watch over the park mayhem, always ready to step in when play turned too rough.
Addie—Australian Cattle Dog, Office Troublemaker, Chief Entertainer
A full-energy dog with a penchant for mischief, Addie is the inspiration behind Marna's entry into dog training. When not assisting with Marna's KPA coursework, Addie can be found in the agility ring strutting her stuff.
"I could not recommend a dog service more highly than this company…. one of the team comes to my house and ensures that the dogs are well cared for and without unnecessary anxiety. The team are incredibly reliable and respectful of my home; I trust them completely. And I cannot imagine using any other service in the future."
–Patricia T., San Francisco, CA
Ready for your own Animal Nanny?